Hardscape Design & Installation
Live Oak Landscape Group is your premier hardscape design and installation company in Gulfport MS. At Live Oak, we believe that your living space should not only be relaxing and comfortable but should also have aesthetic appeal. As such, when it comes to your search for Pavers Gulfport, we are your go-to company as we provide customized hardscape designs and installation services all over Mississippi. We have decades of experience in landscaping and we are an International Concrete Pavement Institute (ICPI) certified installer.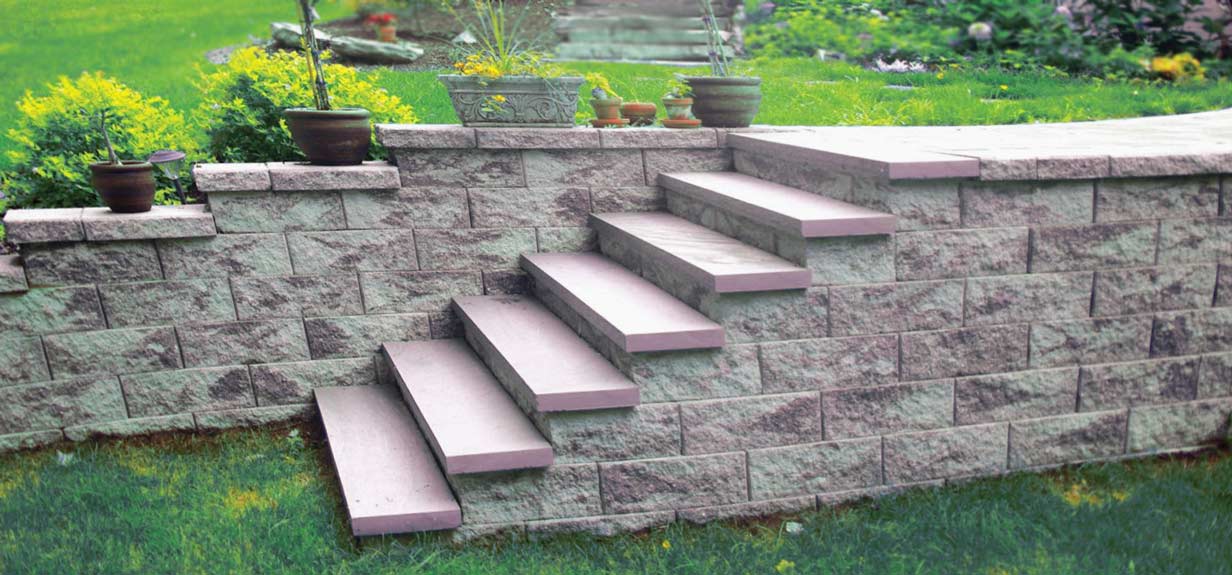 Our Hardscape Designs Make Your Home a Paradise
When you think "hardscape design Gulfport," you should think Live Oak Landscape Group, as we believe in providing the best service and quality to all our clients. We have made a name for ourselves when it comes to excellent service, top quality products, craftsmanship, and affordable prices. We are also at the cutting edge of innovation and keep up with the latest in market demand and trends, which means that we always give classy designs for our clients.
We are specialists in a range of hardscaping projects that include the design and installation of:



1) Patios




2) Pavestone Courtyards




3) Clay & Concrete Pavers




4) Pool patios




5) Retaining walls




6) Covered outdoor living spaces




7) Outdoor fireplaces and




8) Natural stone, and New and used brick Driveways
Whether it is swimming in your pool, hanging out on the deck, or enjoying a barbeque on your marble-topped counter on the hardscape, outdoor living on the Gulf Coast can be a lot of fun. We can design and install any of these hardscape features in your landscape design plans so that you can entertain guests, family, and friends in a beautiful, spectacular compound. Our custom hardscape solutions complement your landscaping and enhances the functionality and beauty of your lawn.
Walkways and patio areas make your outdoors more visually appealing and functional. We can incorporate the best of hardscaping from traditional wood decks to stone and concrete patios. We have many hardscape designs to choose to beautify your landscapes that our designers will be happy to share with you.
If you are looking for professional hardscape experts in Gulfport, there is no one better than Live Oak Landscape Group. We make permeable balcony, patios, decks, sidewalks, entryways, driveways, and paving hardscapes. Moreover, our designs are environmentally conscious and cost-effective over the long term.
Hardscape Designs for Outdoor Living
We enhance your outdoor living spaces with top of the line counter spaces, stoves, refrigerators, and kitchens that will be the envy of your friends. We finish your outdoor cooking areas with custom sitting and dining areas, where you can host your guests or have a party with friends. Once we install your hardscape designs, you will no longer need to pack your guests into the kitchen while you are making a meal. Instead get them out into the backyard, where they can enjoy your spectacular hardscape finishes while they lounge by the fire feature or by the pool while you finish grilling.
Some of our most popular hardscape designs include outdoor furniture, cabanas, awnings, shade structures, barbecues, fire pits, entertainment rooms, and outdoor kitchen dining. We are custom design professionals and have seasoned architects who will design anything you have envisioned for your hardscapes.
Our professional hardscape installation starts with a free on-site consultation. Our technicians will come to your premises to determine site suitability. They will listen to your ideas whether you have them on a napkin or have a comprehensive set of working plans.
Once we have listened to your ideas, we will share options and products choices that are in line with your budget and expectations. Other aspects of installation will include the terrain, the amount of space in the property and other fittings that may need to be taken into consideration in design or redesign.
We have hardscape installation experts who will create a design that you will approve prior to installation. Other considerations that will have a bearing on the installation at this point are landscape conditions, plumbing and fixtures, and terrain.
Our architects and hardscape experts will then use their experience to install your hardscapes according to the design. We use the latest technologies and proven techniques to ensure that we install hardscapes that will last.
We will install your new hardscapes while taking care not to destroy your other installations such as irrigation systems, landscapes, walkways, gardens, and driveways.
Lastly, we will provide you with care and maintenance instructions and tips to ensure that your hardscapes remain in pristine condition and last for a long time.