South Mississippi's Best Landscaping Service
Welcome to Live Oak Landscape Group. We specialize in residential and commercial landscaping in Gulfport, MS. We design and build innovative and traditional outdoor spaces of style and character throughout the Mississippi Gulf Coast region. With many years' experience in landscaping, we take our clients' outdoor areas and transform them into beautiful extensions of homes and businesses. 
As landscaping specialists, we are passionate about making your home beautifully unique while adding substantial value to your property. Our team of experts specializes in landscaping designs and installation and has extensive experience working with homes in Mississippi and along the Gulf Coast.
At Live Oak Landscape Group, we strive to make sure your renovation is transforming, innovative and everything you imagined it to be. Our qualified team of landscapers will advise you on how best to proceed with revamping your outdoor space with minimal disturbance to your lifestyle. We can transform any outdoor area into a space that exudes luxury and style.
Landscape design is as much a science as it is an art form. Hence, it requires years of training, expertise, and experience to apply the best landscaping practices. At Live Oak Landscape Group, we work with the clients, and where necessary the architects, and builders to create home sanctuaries. 
A Complete Solution For Your Landscaping Vision.
Live Oak Landscape Group has earned the reputation as the Gulf Coast's premier landscape
design/build and maintenance company.
Hear What Our Clients Are Saying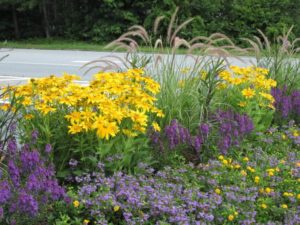 Great landscaping experience
In connection with our putting in a pool, we hired Live Oak Landscape to completely redo our backyard and resod our front lawn. Our experience with Live Oak was outstanding, from our…

Truly First Class!
We have been Live Oak residential landscape / lawn maintenance customers for several years now after lackluster service from several other local firms. We have been consistently…

They are the best!
After trusting my landscaping to several different companies over several years, and suffering the damage inflicted by injudicious pruning and trimming, I finally have in Live Oak Landscape a…